Meet Hinawa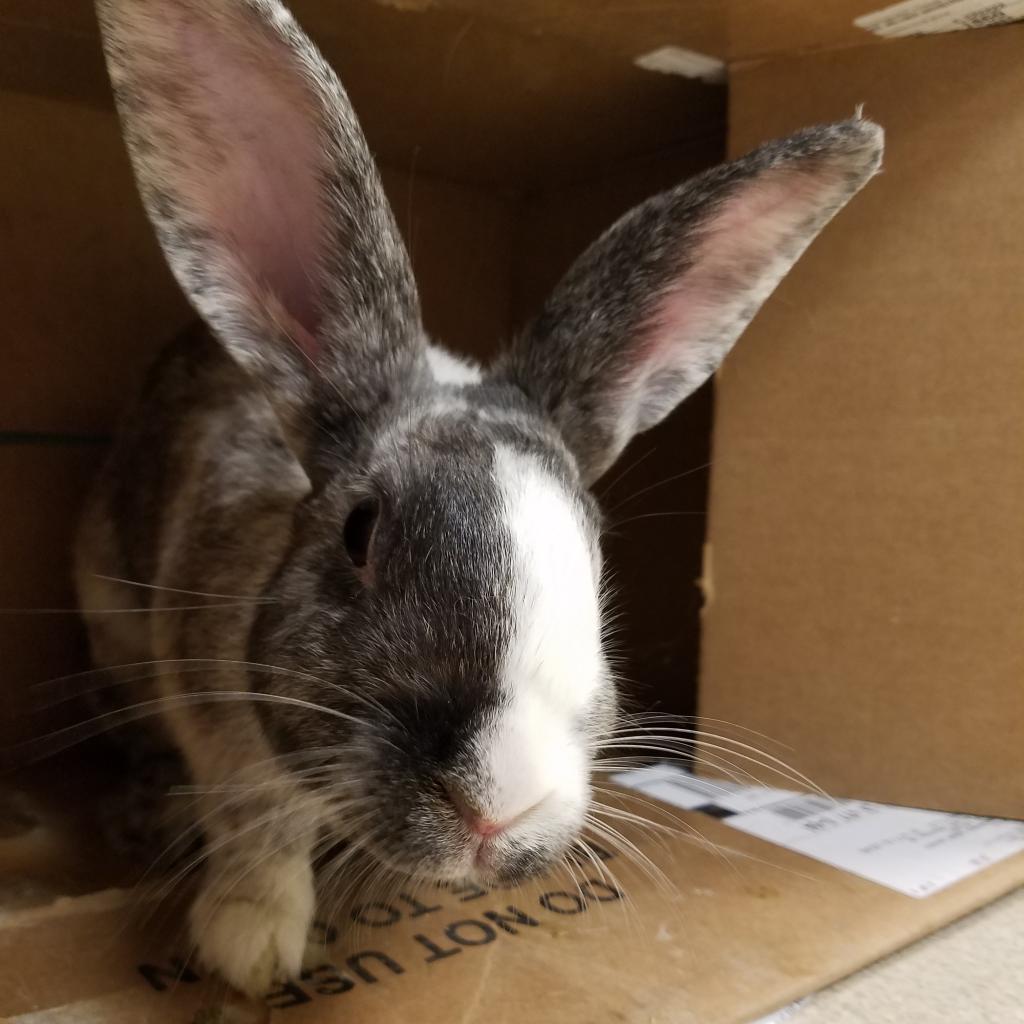 Status: Healthy In Home
Size:
Spayed/Neutered: Yes
Color: Black/Cream
Breed: Harlequin
Sex: Female
Age: 2 years 4 months
Type: Rabbit, Domestic
Intake Date: March 21, 2020
Litterbox-Trained: Yes
Adoption Fee: $50
Description: I'm Hinawa, mother of four who did my best to keep my family happy while my babies, husbun, and I were left outside in a cardboard box. It was a very scary time and I'm so glad it's over and we are all safe and warm here. But enough about my past, I'm a bun that looks to the future and all the good it can bring! I'm a very sweet girl who can be shy at first but I warm up with enough time. I love good, healthy veggies and will often take them from your hands. I'm ok with being held and carried for a little while but all in all I don't like to be picked up and I'd rather sit beside you. I'm good with children, they don't scare me and I'm great at using my litter box! I do have a few bad habits like chewing on baseboard, but bunny-proofing a home can help with that. I know how to untie a shoe, and that makes for a fun game! All I need is someone who can read my body language , which the people here can teach you to do. Once someone understand when I'm feeling social and when I'm feeling shy, I'd fit in well with any family!
Apply to Adopt Me Now!