Meet Simon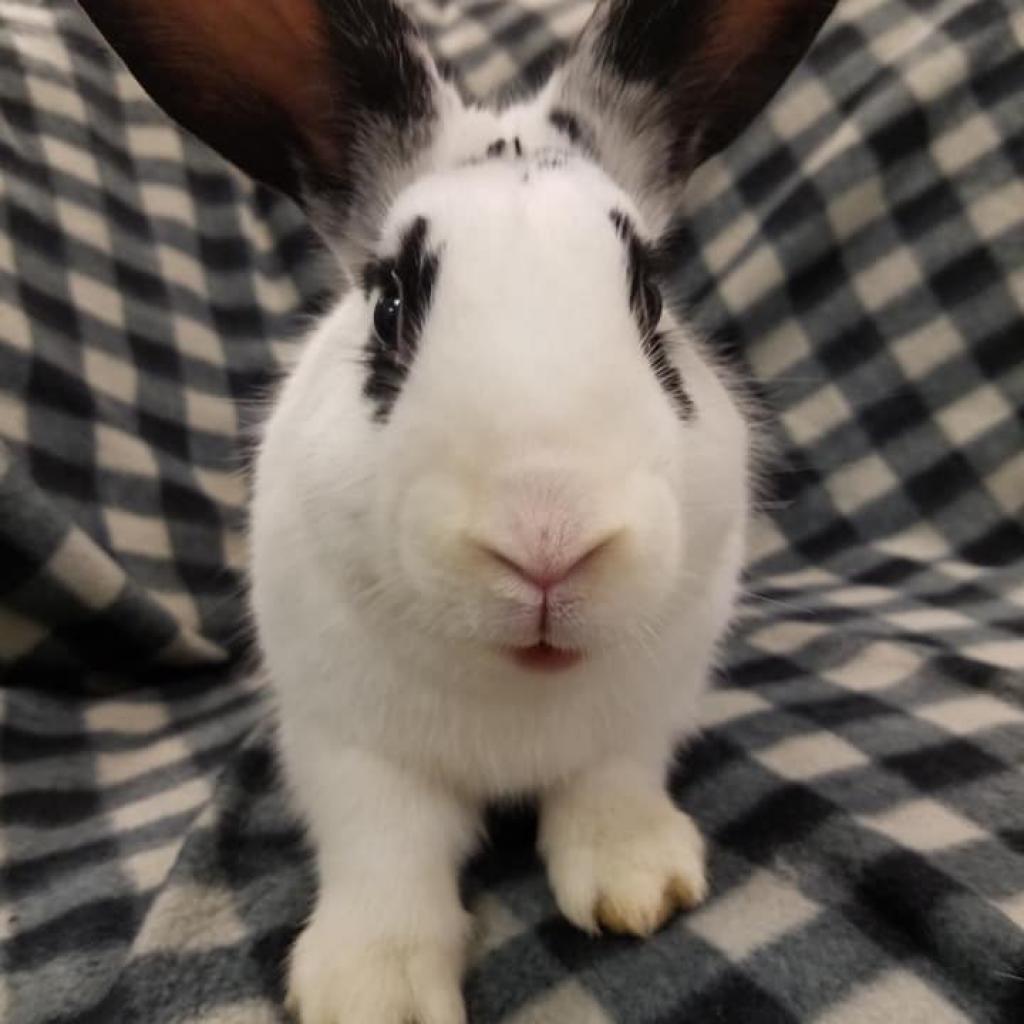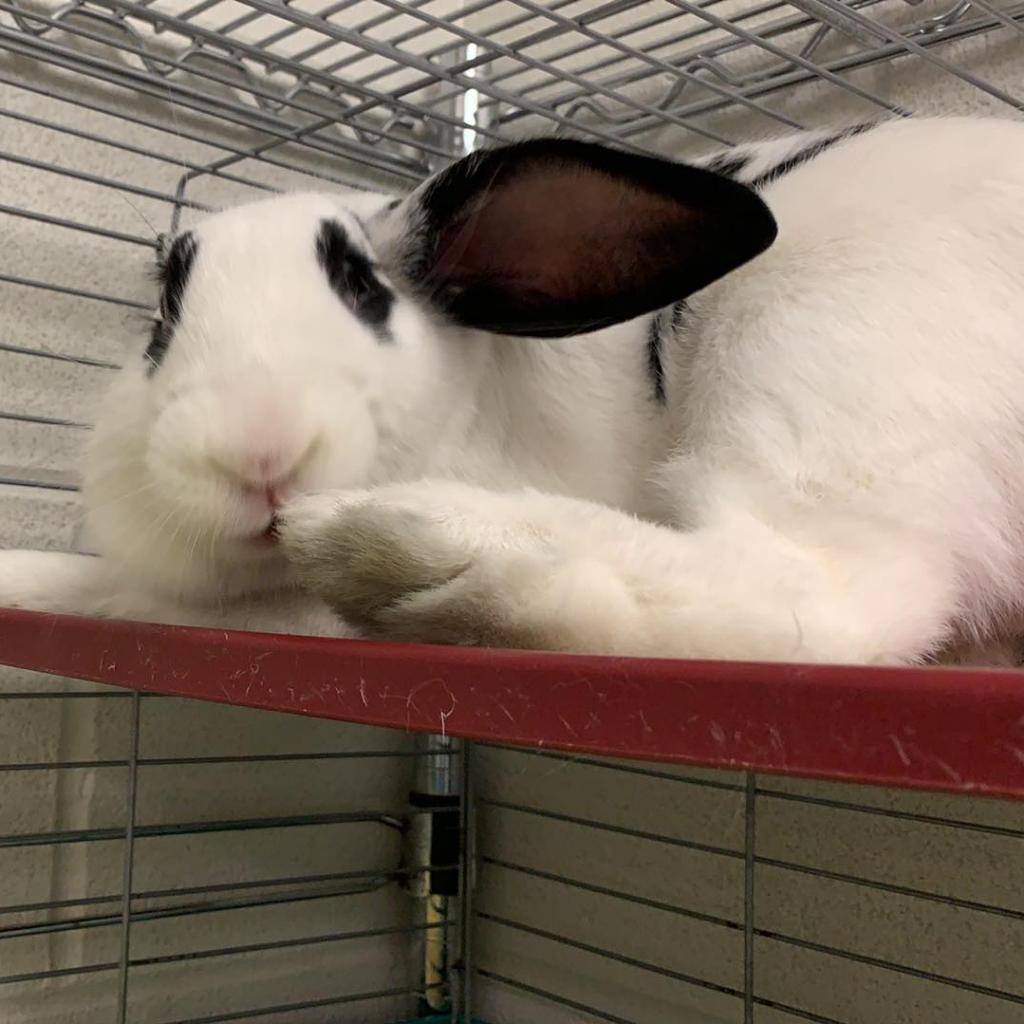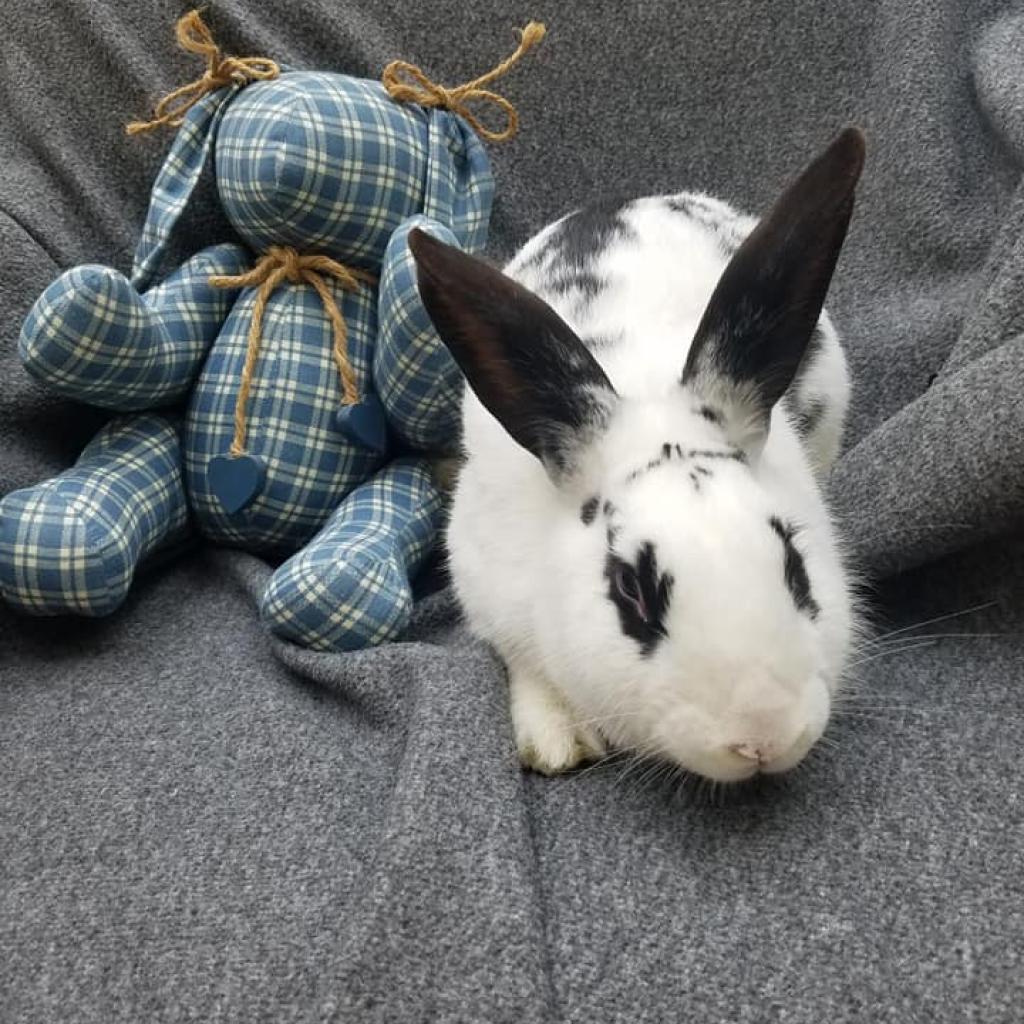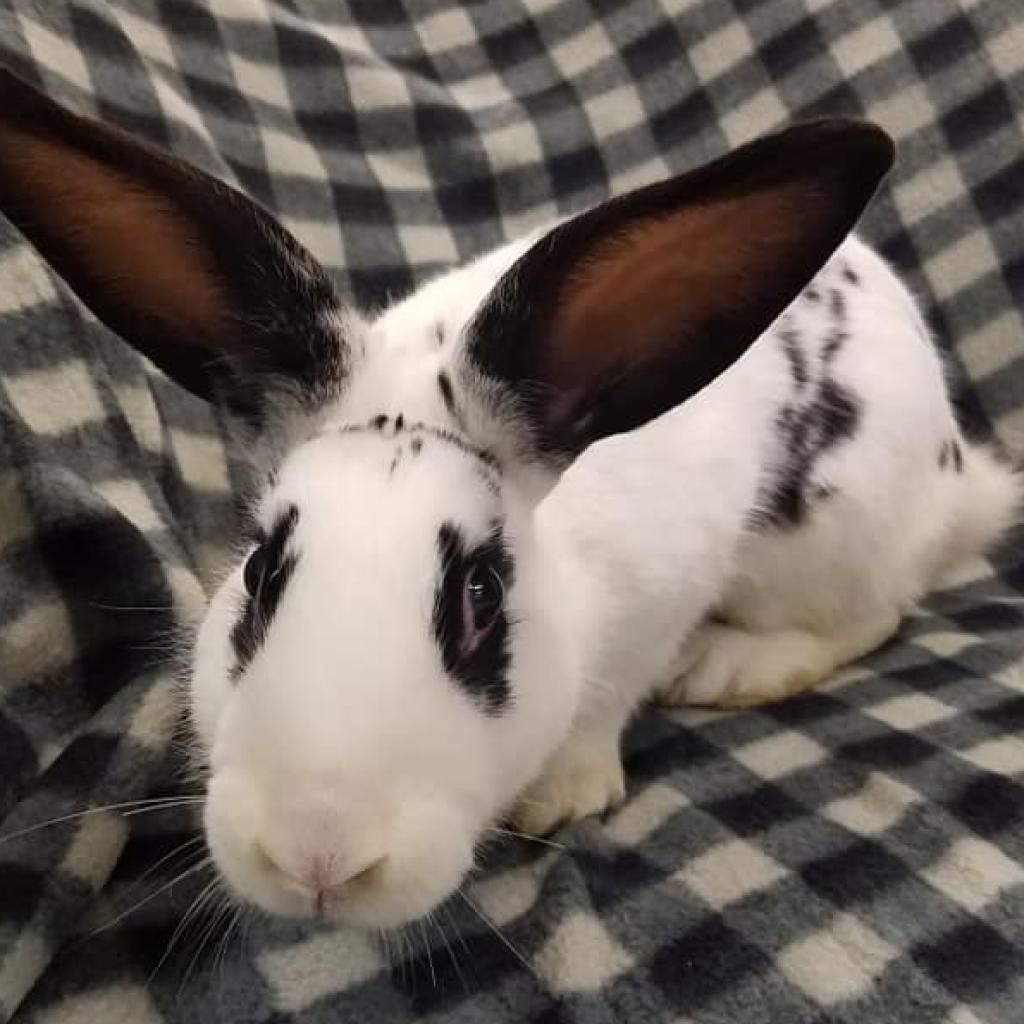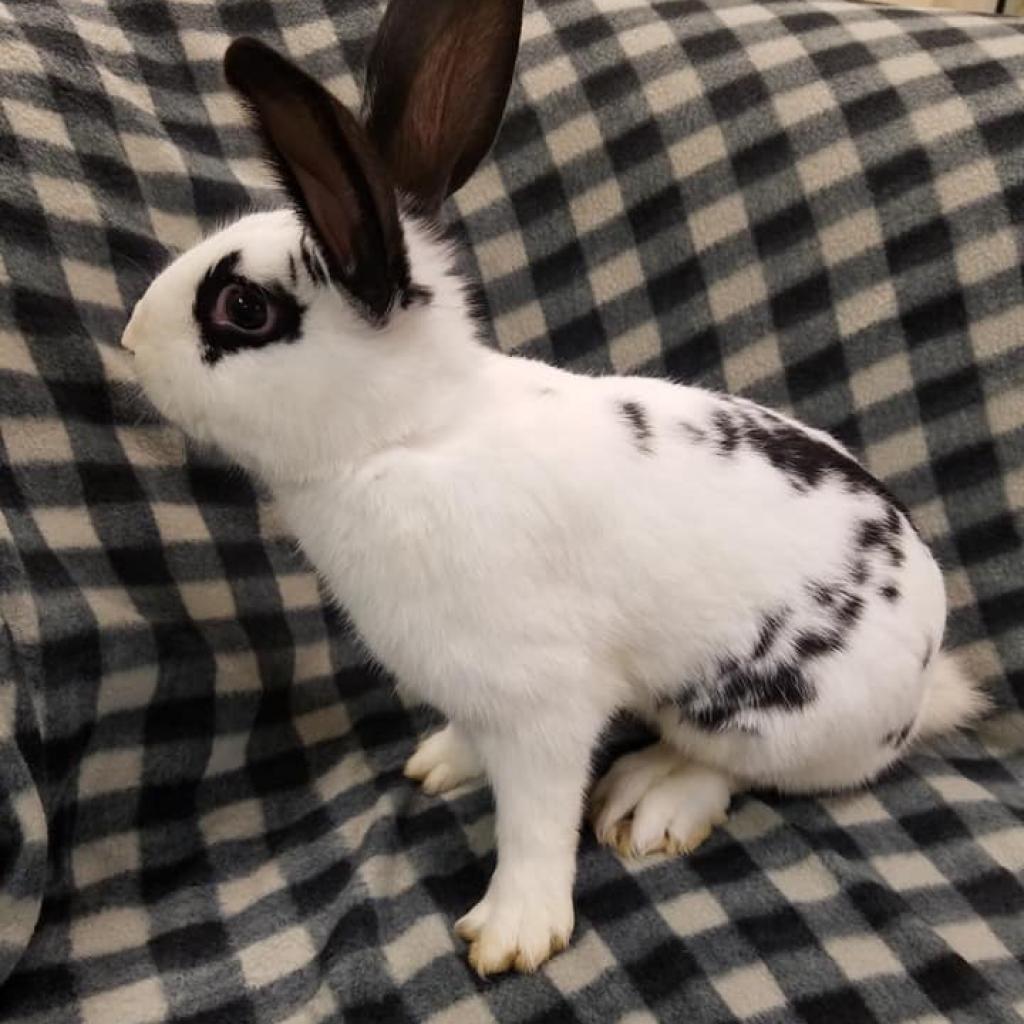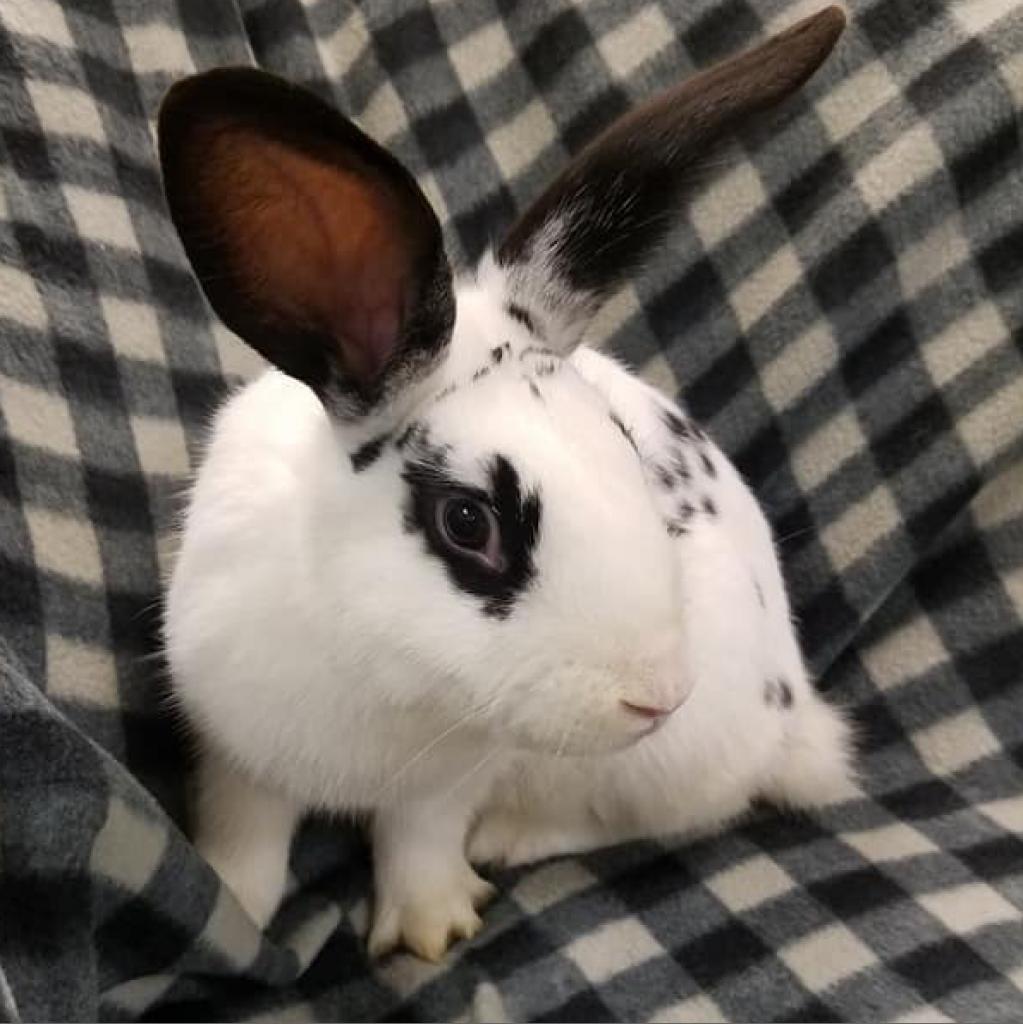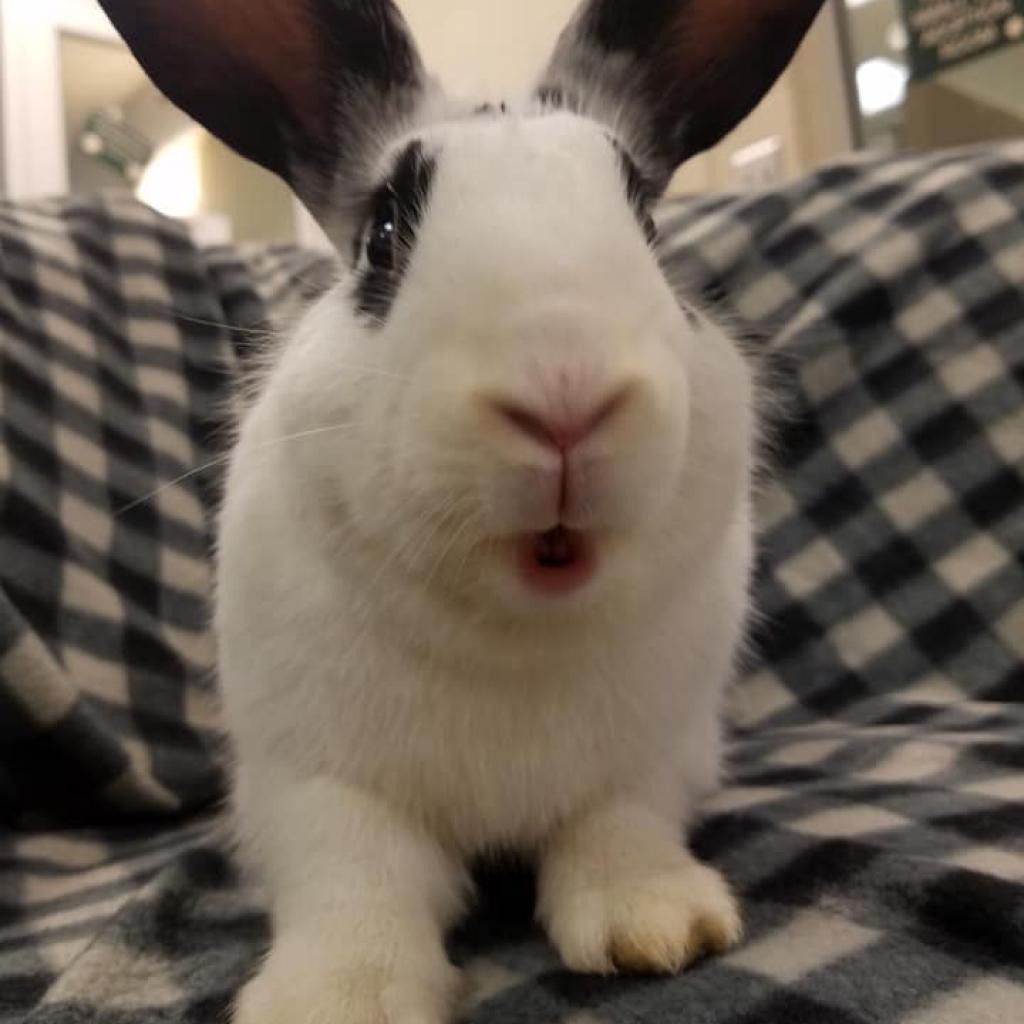 Status: Healthy In Home
Size:
Spayed/Neutered: Yes
Color: Black/White
Breed: English Spot
Sex: Male
Age: 1 years 7 months
Type: Rabbit, Domestic
Intake Date: October 29, 2019
Litterbox-Trained: Yes
Adoption Fee: $50
Description: Hello! I'm Simon an extroverted introvert if you will. I love to watch people move about, follow them this way and that and sit up for attention. I'll approach you when I choose and may even groom you! I'm not surprised when people see my outgoing attitude then try to reach out to pet me, and that is the moment my introverted side comes out. I'll decide to switch gears and shy away from any hand that reaches for me backing away, keeping a nice safe distance and watching you. After I've done this long enough I may decide to get social again and let you pet me or at least I'll hang out beside you. Once I'm more familiar with you I'll be more social, just don't expect me to be a lap bunny! I hate being picked up and carried even for a short period of time so I may not be the best first time bunny for someone. If I don't know you too well and you get in my space and move too fast I'll quickly become grumpy and may try to lunge at your hands to push them away! If I start to trust you, I'll calm down and gladly let your share my space. Even if I don't trust you fully yet, if you come with some treats I'll be way more likely to show my well behaved side and even take the treat from your hand! If you have the time, please come get to know an outgoing shy guy like me!
Apply to Adopt Me Now!